Application of Gravity Separation for Gold Extraction

Laura

Oct 29, 2021

689
Warm Tip:
If you want to know more details about equipment, solutions, etc, please click the button below for free consultation, or leave your requirements!

Gravity separation is a very important separation method in beneficiation. In this article, we will learn about gravity separation and it's application for gold extraction. So let's start it!
01

Introduction to Gravity Separation

Back
Gravity separation is a beneficiation process in which ore particles with different particle sizes, different shapes, and different specific gravities produce different speeds or moving directions under the combined action of gravity, centrifugal force, media resistance and mechanical resistance, thereby separating them into different products.
It is one of the earliest applications of separation methods, especially now that due to the continuous emergence of new technologies and equipment for heavy separation, the gravity beneficiation process is becoming more and more perfect, comprehensive utilization has been rapidly developed, and the production capacity and separation effect of gravity separation are obvious. The improvement, especially the requirements of equipment for environmental protection, has promoted the further application of gravity separation.
Production practice has proved that gravity separation can not only recover the single gold in placer gold and easy-dressing ore, but also choose oxide ore and sulfide ore with coarse grain size and large difference in specific gravity. Moreover, it can also select ores containing copper, high pyrrhotite and difficult separation of copper and sulfur. There is no environmental pollution to the gold selection by gravity separation. The equipment is simple in structure, easy to manage and operate, low power consumption, and quick in effect. It creates favorable conditions for the grinding, re-flotation and cyanidation of useful minerals, and can reduce the cost of cyanidation and increase the total recovery rate of gold.
Below we will briefly understand the main equipment of the gravity separation method, including jigs, shaking table and chutes and their application for gold extraction.
(1) Jig
Features
Jigging separation is the main method of gravity separation. It is a process in which ore particles are sorted according to their specific gravity in a vertical variable-speed medium flow (water flow).
The jigging machine has a simple structure, large processing capacity per unit area, convenient operation and maintenance, and relatively large ore, especially coarse-grained ore, with higher technical and economic indicators than other gravity separation methods.
Application for Gold Extraction
The jig machine can not only sort coarse-grained ore, but also fine-grained ore. Therefore, the jig machine can be used as a rough selection operation or a selection operation, and can be used to select fly waste tailings to increase the processing capacity and save equipment.
The jig machine is widely used in the gold separation process. When dealing with vein gold ore with uneven distribution of gold particles, the ball mill discharges the ore into the jig, so as to collect coarse-grained gold as soon as possible. When the chute is used to sort place gold ore, the heavy sand concentrate in the chute can also be selected with a jig.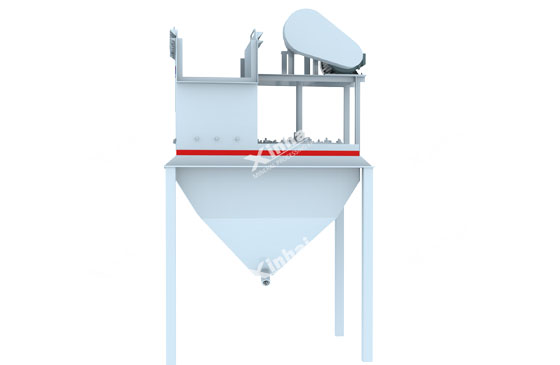 (2) Shaking Table
Features
Shaking table is a kind of gravity beneficiation equipment that uses the combination of inclined surface water flow and mechanical shaking action. After the slurry is fed to the shaker, it is layered according to specific gravity and particle size, and is divided into concentrate, medium ore and tailings. It is a highly efficient sorting equipment for fine materials, and it is one of the most widely used main re-selection equipment at present.
Application for Gold Extraction
For processing vein gold ore, the shaking table can be used as a roughing equipment to select a part of gold-bearing concentrate; it can also be used as a sweeping device to select amalgamation and flotation tailings to obtain some low-grade gold-bearing concentrates.
In addition, the coarse concentrate obtained from the chute or jig roughing of the placer gold mine is mostly concentrated with a shaker, and the operating recovery rate can reach more than 98%.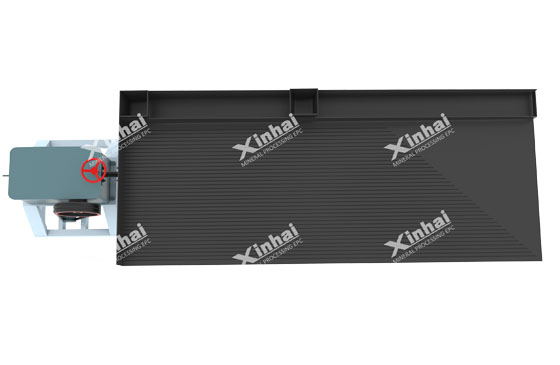 (3) Chute
Features
Chute is one of the simplest gravity beneficiation equipment, which mainly uses inclined surface water flow for beneficiation. The slurry is fed into the inclined long trough. Under the action of the water current, friction and gravity, the ore particles are stratified according to specific gravity: the ore particles with large specific gravity settle between the baffle bars at the bottom of the trough, or are stranded in the rough negative Top; small specific gravity mineral particles are discharged from the end of the chute along with the water flow. When the ore particles with a large specific gravity at the bottom of the trough are deposited to a certain height, the ore feed should be stopped and cleaned out. Therefore, the chute beneficiation is an intermittent operation.
Application for Gold Extraction
Chute beneficiation is often used to process precious metals and rare metals, and is generally used as roughing or sweeping. The beneficiation of the chute is relatively high and does not require power consumption. It can process low-grade ore of raw ore. However, cleaning the chute sedimentation requires a lot of labor and time, and the efficiency is low.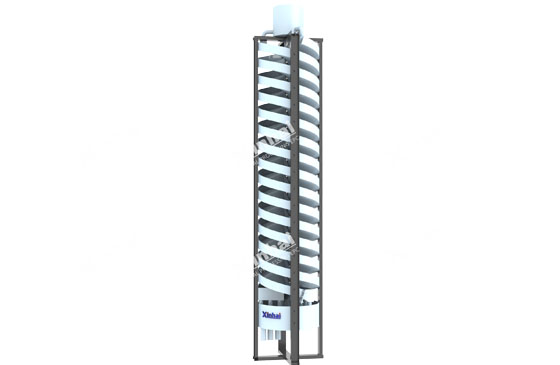 To wrap up
In this article, we focus on the application of jigs, shakers, and chutes in the selection of gold by gravity. In the next article, we will specifically talk about a single gravity separation process and several joint gravity separation processes. Click here and you can learn more about gravity separation.