Introduction: What is Bauxite and What is the Process of Extracting Aluminum from Bauxite?

Chileen Gao

Mar 20, 2023

305
Warm Tip:
If you want to know more details about equipment, solutions, etc, please click the button below for free consultation, or leave your requirements!

(bauxite mine)
Aluminium is the most abundant metal in the earth's crust and the main raw material for the production of primary aluminium is aluminium-bearing bauxite ore. This article introduces the nature of bauxite ore, its application areas, separation and purification methods and common mineral processing equipment.
Bauxite is a mixture of various minerals (hydroxides, clay minerals, oxides, etc.) with aluminium hydroxide as the main component, usually including alumina trihydrate, hard alumina monohydrate, soft alumina monohydrate, hematite, kaolinite, opal and many other minerals.

The chemical composition of bauxite varies greatly, with the main components being Al2O3, SiO2, Fe2O3 and TiO2, which account for about 95% of the total composition, and the minor components being CaO, MgO, K2O, Na2O, S, MnO2 and organic matter. Bauxite ores are usually dense, bean-like, oolitic and other aggregates, with grey, grey-yellow, yellow-green, red, brown and other colours.
Bauxite is mainly used in the following fields.

1. Production of aluminium salts such as aluminium sulphate, aluminium chloride and sodium aluminate for use in sewage treatment, paper making and petroleum refining.
2. Production of aluminium hydroxide, alumina and aluminium metal.
Aluminium hydroxide flame retardant is currently the most widely used inorganic flame retardant, which has three functions: flame retardant, smoke suppressant and filler.

Aluminium hydroxide gel is used in the pharmaceutical industry as an acid suppressant for duodenal ulcers, gastric ulcers, hyperacidity, prickly heat powder, etc. The chemical industry is used in the manufacture of lubricants, ion exchangers, adsorbents, emulsifiers and other aluminium salts, etc.
The ink industry is used for fillers and thickeners. The printing and dyeing industry is used as a mordant.
The glass industry is used as a colouring agent for glassware and enamel, and the paper industry is used as a filler.
The building materials industry is used in the manufacture of ceramics and refractory materials. It is also used in the manufacture of waterproof fabrics, the filler of various colours of art dyes and the colouring agent of colour precipitation in dyes.
Alumina is widely used in chemical industry, metallurgy, ceramics and refractory materials. High-purity ultra-fine alumina is used in large quantities in rare earth trichromatic electronic energy-saving lamp powder, long afterglow fluorescent powder (luminous powder) without radioactive pollution, high-pressure sodium translucent tube, artificial gemstones, integrated circuit substrates, aluminium nitride powder, porous ceramics, advanced abrasive materials, ceramic knives, etc.
Aluminium metal is an important light metal material, aluminium powder is one of the important white pigments, aluminium alloy is widely used in the manufacture of aircraft, building materials, light industry and other fields.
3. Production of refractory materials such as high alumina refractory bricks, cast refractory bricks and synthetic mullite.

4. Production of high alumina cements. High alumina cement is mainly calcium aluminate, Al2O3>50%, SiO2<10% cement, its initial setting time is not earlier than 40min, the final setting time is not later than 10h, used to resist sulphate erosion and winter construction and other special needs of engineering construction.
5. Manufacture of abrasives, such as artificial corundum, grinding wheels, sandpaper, etc.
In addition, special grade bauxite can also be used for the decolourisation and purification of sugar juice, lubricating oil and the manufacture of pharmaceuticals.
Complex separation techniques are not generally used for bauxite ores. This is due to the fact that most of the raw ore mined can meet the technical requirements for the application and the quality of the bauxite ore can be improved by a relatively simple and low-cost treatment process, which is the separation of bauxite ores.

Many bauxite ores can generally be washed and wet screened or graded to remove large amounts of silica from the original ore, thereby improving the grade or grade of the ore.

The use of gravity separation methods (e.g. heavy media separation) can separate the iron-bearing laterite from bauxite.
Spiral concentrators and strong magnetic separators can be used to remove rhodochrosite.
Bauxite ore separation methods generally use flotation, using a two-stage flotation process as follows.

Firstly crushing and fine grinding of the raw bauxite ore to 95% passing a 200 mesh sieve.
Separation or enrichment of alumina by positive flotation.
The flotation tailings are then further ground to 95% passing through a 325 mesh sieve.
This is followed by reverse flotation to remove iron and titanium bearing minerals.
If the concentrate, which contains approximately 73% Al2O3, is then ground to pass 325 mesh for reverse flotation, the TiO2 and Fe2O3 content can be reduced to less than 2% and 1% respectively.
In addition, high purity bauxite with an Al2O3 content of 73% can be selected by flotation. However, increasing its purity by flotation methods has high raw material production costs.

Jaw Crusher

The Jaw Crusher is a crushing plant with high production capacity, high crushing ratio and high crushing efficiency, which is mainly used for coarse crushing.
It has a deep cavity optimised design for the crushing cavity of the traditional jaw crusher. The cavity is optimised for high crushing effect; the high rotational speed of the movable jaw and the curved jaw plate design provide high production capacity.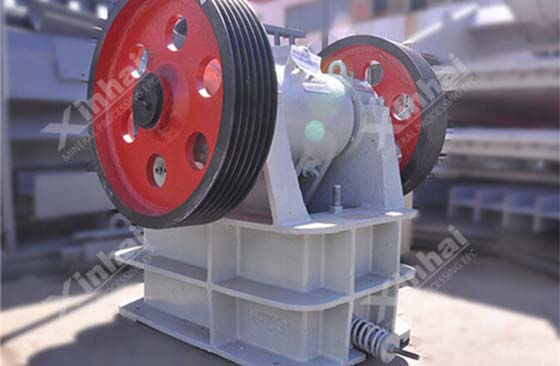 (jaw crusher for bauxite crushing)
Wet Grid Type Ball Mill

This is a traditional ball mill equipment that relies on the forced discharge of ore by the discharge lattice.
It adopts Xinhai's self-developed hydraulic jacking device, which can lift the hydraulic jack up and down by simply manipulating the handle of the hydraulic station when the ball mill is under maintenance, and the lifting height can reach 400mm.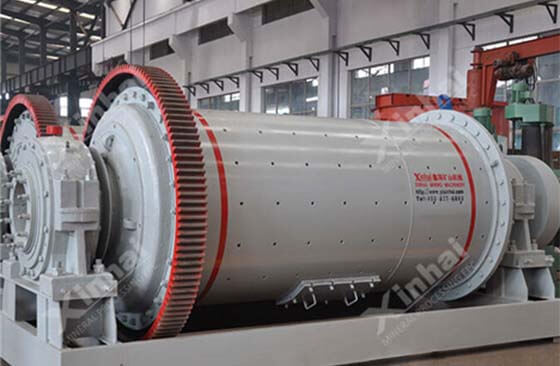 (wet grid type ball mill for bauxite grinding)
SF Type Mechanical Agitation Flotation Machine

This is a self-absorbing pulp and self-absorbing air mining sf flotation machine equipment.
It has backward inclined blades on both sides of the impeller for double circulation of the slurry in the tank; forward inclined tank with small dead space and fast froth movement.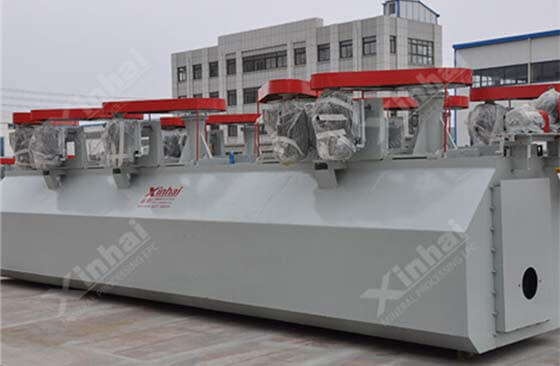 (sf type mechanical agitation flotation machine for bauxite processing)
Generally speaking, the separation methods for bauxite ores are complex and the corresponding separation process should be selected according to the type and characteristics of the ore in the separation process. Welcome to contact online customer service or message consultation.