Malaysia 700TPD Gold Processing Plant

XinHai

Aug 29, 2022

321
Warm Tip:
If you want to know more details about equipment, solutions, etc, please click the button below for free consultation, or leave your requirements!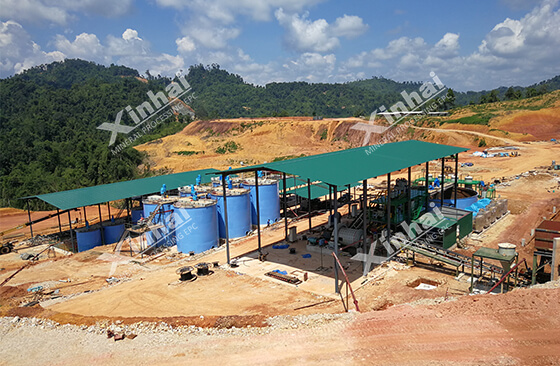 The 700t/d gold processing plant in Malaysia is a microcosm of China-Malaysia mining cooperation in the implementation of the "Belt and Road" initiative. The natural minerals of this project include pyrite, quartz, calcite, mica, etc. The raw ore contains 4.70g/t gold, 4.63g/t silver, 20.10% iron, and 20.55% sulfur. The recoverable mineral is gold.
In the grinding stage, two stages of closed-circuit grinding and classification are adopted. The grinding products are screened by a dust removal sieve, and then flow under the sieve to the thickener for concentration. The underflow of thickener is pumped to the leaching operation. The carbon products are transported to the original gold extraction plant for processing, the leaching tailing is dewatered by a filter press, the return water is recycled, and the dry tailing is transported to the tailing pond for storage.
In terms of professional design of civil engineering, we has designed the relevant silo, platform, design foundation, pool, etc. of the ground part as steel structures as much as possible, which is convenient for flexible assembly at the mine site. It not only reduces the civil engineering workload and construction time, but also reduces investment.
The formal operation of the gold ore dressing plant project realizes in only 6 months. The initial design processing capacity was 600t/d, but the actual processing capacity reached 700t/d. The expected gold mine recovery rate was 93%, but the actual recovery rate is as high as 95%, which has obtained good economic benefits for the project. After the project was successfully put into operation, we reached a strategic cooperation agreement with CNMC Gold Mining Company, leading the development of the mineral processing industry in Southeast Asia to a new peak.