Guinea 15000TPD Gold Processing Plant

XinHai

Aug 29, 2022

320
Warm Tip:
If you want to know more details about equipment, solutions, etc, please click the button below for free consultation, or leave your requirements!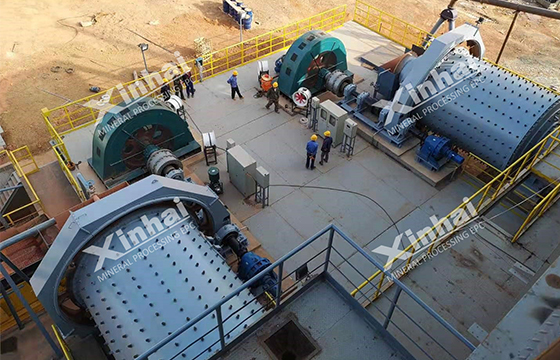 The ore of this project is mainly oxidized ore, 80% of which is powdered clay ore, and contains granular gold. The average grade of the ore is 1.0g/t, and there is very few impurity elements. Gold is the only recoverable mineral. And the ore is easy to separate.
Heap leaching, desorption electrolysis process flow; combined process of gravity separation and cyanidation process.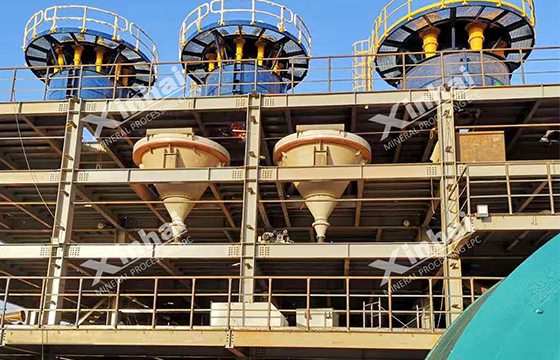 In 2018, the client of this project entrusted us to provide "mineral processing turn-key service (EPC+M+O)" for its 4000tpd gold ore processing plant. The comprehensive recovery rate is about 90%.
In 2019, the client decided to expand the original 4000tpd gold ore processing plant and expand the production capacity of the entire processing plant to 6000tpd on the original basis. Based on the successful production practice of the first phase, the client of this project once again entrusted us to provide one-stop, customized mineral processing services (EPC+M+O) for its 6000tpd gold ore processing plant project.
From the signing of the contract, we took only 8 months (including 2 months for transportation and customs clearance) to realize the formal operation of the gold mine project, and the final comprehensive recovery rate reached 90%, with considerable economic benefits.
Since the Guinea 6000tpd gold processing plant was successfully put into operation, the mining company of this project quickly started the construction of the 15000tpd gold mine project in 2019, and continued to write a chapter of cooperation with us for the third time.
At present, Guinea's 15,000tpd gold concentrator project has entered the final stage of installation and commissioning.