Uganda 720TPD Phosphate Processing Plant

XinHai

Aug 29, 2022

333
Warm Tip:
If you want to know more details about equipment, solutions, etc, please click the button below for free consultation, or leave your requirements!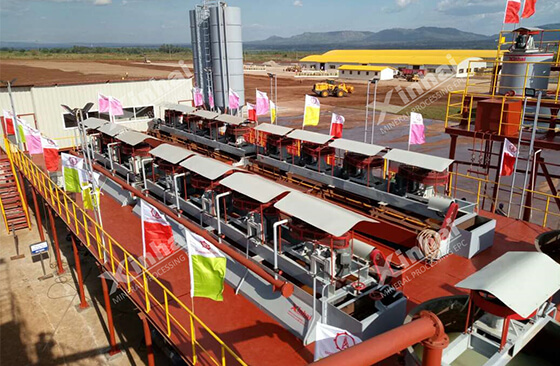 The ore is rich in iron, phosphorus and other metals, which is composed of incompletely consolidated and loose igneous carbon.
The existence of a large amount of slime interferes with the separation and purification of apatite, magnetite and other minerals; the minerals are wrapped with each other, and the continuous growth is serious, and it is not easy to grind and dissociate.
The phenomenon of mineral homogeneity is serious, and the lattices of titanium, iron, manganese, aluminum and magnesium are replaced by each other, which makes the mineral composition very complicated.
The desliming - one stage closed-circuit grinding - one roughing and one sweeping two fine positive flotation - tailing dewatering process flow is adopted.
The whole process consists of desliming stage, grinding stage, flotation separation stage, and concentrate tailing dewatering stage.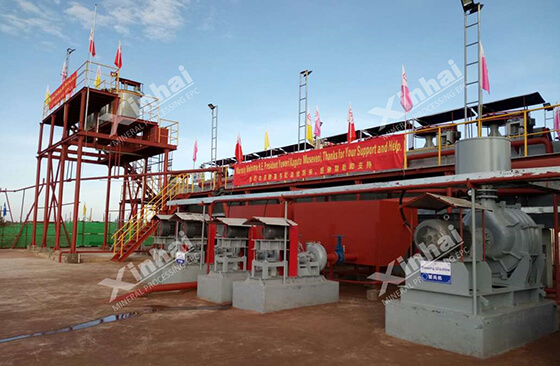 The concentrator adopts advanced, mature and reliable process technology and equipment to ensure a long-term,
safe, stable and continuous operation to produce qualified products. At the same time, with the principle of combining source treatment and tailing treatment, we have successfully help the concentrator reduce pollution and save costs.