A Comprehensive Guide to Graphite Processing Equipment

Shirley

Jan 16, 2023

438
Warm Tip:
If you want to know more details about equipment, solutions, etc, please click the button below for free consultation, or leave your requirements!

Graphite processing equipment is essential for companies that are involved in the mining and manufacturing of graphite products. This guide will provide a comprehensive overview of the different types of equipment available, as well as their uses, features, and benefits. Additionally, it will discuss how to choose the right graphite processing equipment for your needs and provide tips on how to get the most out of your investment.
The graphite processing equipment primarily includes graphite vertical stirring mill, flotation machine, drum dryer, agent agitation tank, chamber filter press, XHGY-B series numerical control agent feeder, etc.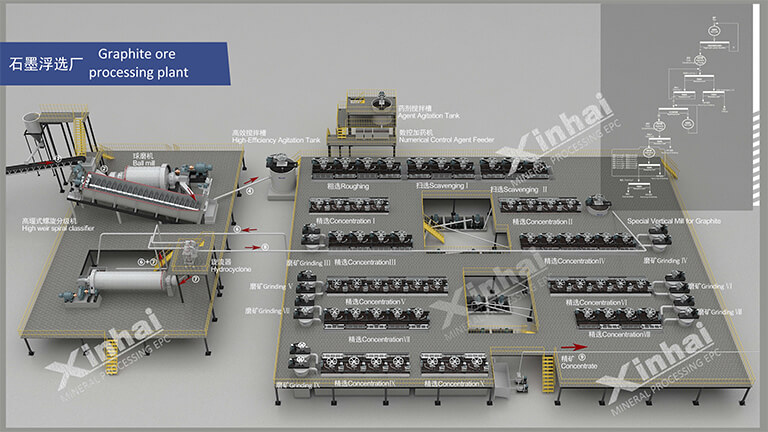 Graphite vertical stirring mill has the comprehensive features of the tower mill, stripping machine, and sand mill, which can effectively grind the material to 10um or finer.
Lower energy consumption and energy saved up to 50% than ordinary horizontal mill.
Adjustable product size and available intermittent, cyclic, and continuous production.
Stable and reliable equipment operation, less vibration, and low noise of less than 85db.
Simple structure, easy operation and maintenance, small floor area, and low construction investment.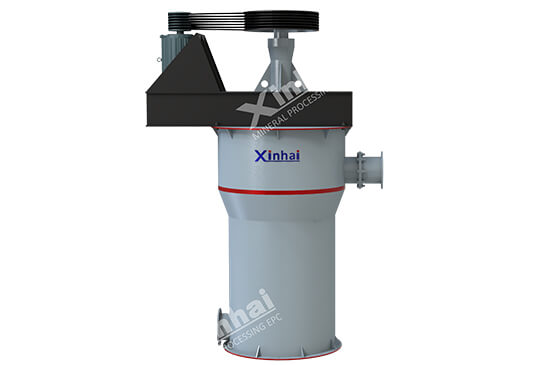 Inflatable and mechanical agitation flotation units are often used in graphite flotation process. Xinhai has a wide range types of flotation machines, such as SF, BF, JJF, XCF, KYF, CLF, etc., and can customize the units based on customer requirements.
In practice, CLF and BF flotation units are often used in graphite flotation plant. The CLF flotation machine is mainly used for roughing and sweeping operations, while the BF flotation machine is used for concentrating operations. The impeller of the BF flotation machine consists of a closed double truncated cone, which can produce a strong under-circulation of the pulp, with large suction capacity and low power consumption. Each tank has the triple function of gas suction, pulp suction and flotation, forming its own flotation circuit without any auxiliary equipment. The horizontal configuration makes it easy to change the process.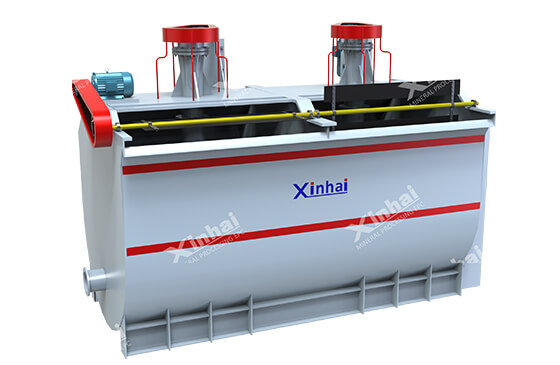 XC3 Hydrocyclone designed by Xinha has achieved world advanced level. The specially designed fishtail device out of the spigot can keep the density of underflow stable though the feeding capacity, feeding density, and feeding pressure change within certain limits.
Besides the specially designed siphoning installation on top of the overflow box has good properties beyond the other hydrocyclones. Higher density of underflow and a lower density of overflow can be acquired by adjusting the siphoning installation.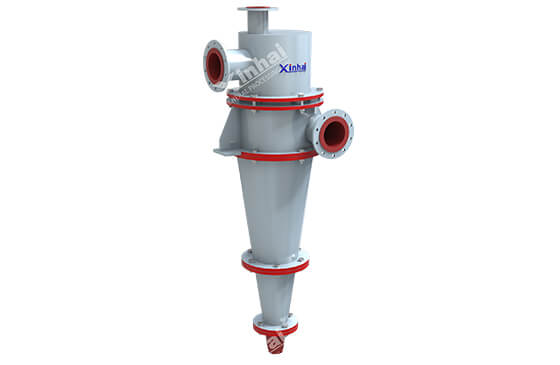 The central drive structure of thickener is simple, easy to maintain, and has a high degree of automation. Data detection is automatic online and more accurate. The hydraulic drive is more reliable and has a large settling area, handling more materials, and can be used with an automatic dosing system. The hydraulic drive has an overload protection system and the complicated mechanical drive mechanism is removed.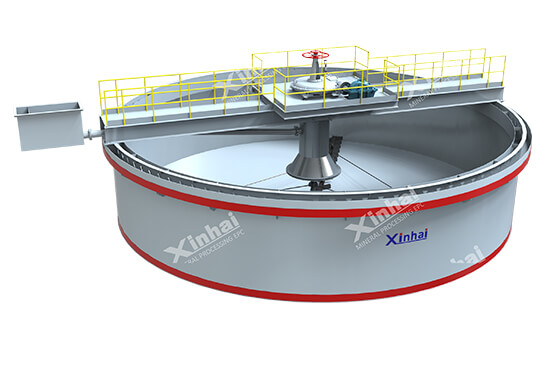 The column structure of drum dryer multiply shorten the dryer's length. As the cooling surface reducing and the heat loss also reducing , the multiplying heat exchange surface greatly improves the heating efficiency.
Inner smoke pipe and circular smoke pipe are equipped in the inner and outer cylinders of the multi cylinder dryer. The radial smoke pipe is used for the connection between the smoke pipes, which is efficient and energy-saving.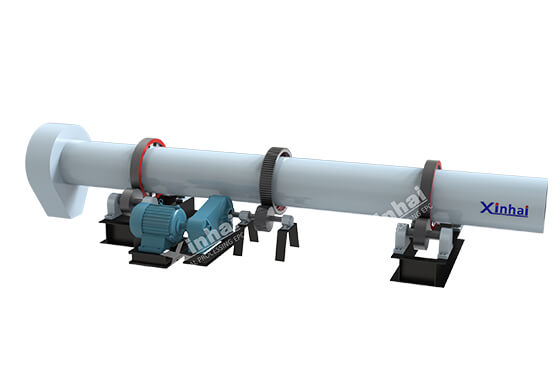 Agent Agitation Tank is mainly used for the preparation of various agents before the graphite flotation.
The cylinder is lined with wear-resistant and anti-corrosion rubber, which provides effective protection against the corrosiveness of pharmaceuticals with long service life.
Strong stirring capacity for rapid mixing of liquids and agents.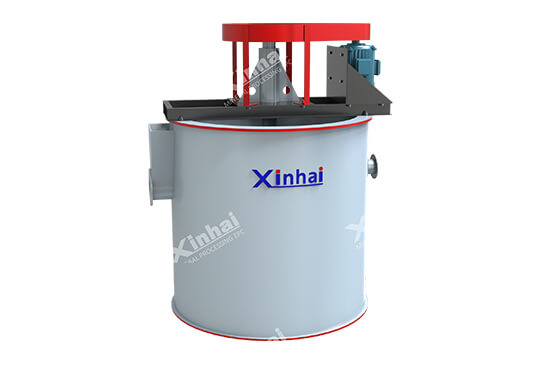 XHGY-B series numerical control agent feeder is the third generation product of Xinhai with the control core of Siemens PLC made in Germany, which strengthens the stability and reliability. And the display adopts high and LCD touch screen, which is convenient for the operation.
Special agent feeding magnetic valve ensures feeding pipes fluency, avoiding the phenomenon of dross blockage and simple maintenance.
Equipped with liquid level constant pressure device to keep the liquid at the same level with stable agent feeding
Conducive to the management of mineral processing technology, and convenient to adjust the index of mineral processing technology.
Avoiding misoperation of artificial feeding to stabilize processing index and reduce agent consumption significantly is economic and practical.
Agent container, the constant device for agent liquid, and all kinds of valves are made of stainless steel with good corrosion resistance and excellent structure.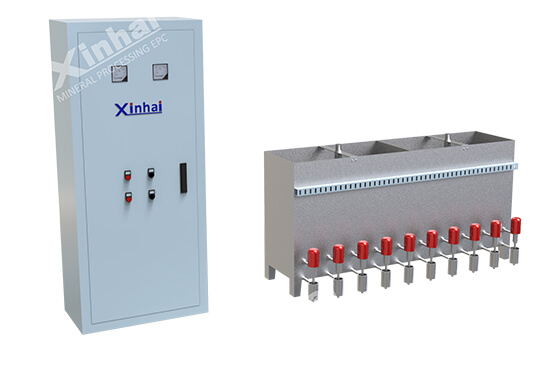 Chamber filter press is made of a plastic steel filter plate, which is resistant to high temperature and pressure for durability.
Stable performance of the equipment, high degree of automation, safety and reliability, easy operation, backwashing operation can be realized.
Chamber Filter Press is suitable for graphite ore concentrate tailing filtration, with product size up to -500 mesh.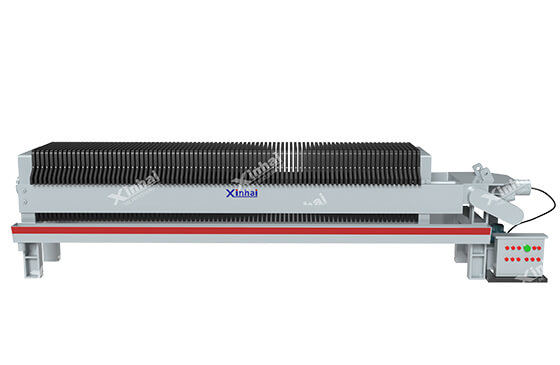 To Wrap Up
In the practice of the dressing plant, different ore properties determine the graphite processing method and equipment. It is recommended that you must do a mineral processing test in advance, and consult a professional authoritative supplier with mineral processing test qualifications to conduct a mineral processing test. And according to the results of the final mineral processing test report, rationally select the appropriate nickel ore processing process and equipment to obtain an ideal processing plant benefit.