Zimbabwe Bans Export of Raw Lithium

Shirley

Jan 13, 2023

491
Warm Tip:
If you want to know more details about equipment, solutions, etc, please click the button below for free consultation, or leave your requirements!

Recently, Zimbabwe's Minister of Mines, Winston Chitando, announced a ban on the export of lithium ore that has not been processed in accordance with the 2022 Basic Minerals Export Control Regulations.
The ban was cited under the Basic Minerals Export Control (Lithium Ore Not Beneficiated) Regulations 2022. And in this ban, any lithium-containing ore meets the standard of "lithium ore" in the ban. "Unpurified lithium ore" means lithium in any form which has not been processed to the extent required by section 12B [Chapter 23:12] of the Value Added Tax Act.
The ban takes effect immediately. Raw lithium ore or any unprocessed lithium ore shall not be exported from Zimbabwe to other countries except with the written permission of the Minister. However, when the following two conditions are met, a written application can be made.
It is hoped that lithium ore or unprocessed lithium ore samples will be shipped out of Zimbabwe for testing.
Lithium mining companies or lithium ore exporters provide written certification to the satisfaction of the Minister, proving that there are special circumstances and explaining the reasonable reasons for exporting lithium ore. In addition, the raw ore or unbeneficiated lithium ore has been valued under section 12B [Chapter 23:12] of the Value Added Tax Act (determining the value of the lithium ore through a reputable metals exchange), And under the Customs Act [Chapter 23:02] its value must be reflected on all documents delivered at the time of export.
Since the rapid rise of lithium prices, the importance of controlling the resource side has been highlighted in this chaotic situation.
In order to ensure a stable source of raw materials, many enterprises and traders have gone to Africa to search for lithium resources, and Zimbabwe is also one of the destinations.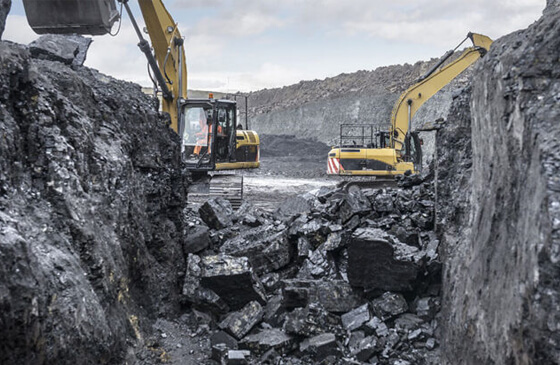 However, mining driven by short-term profits is also full of chaos. From the perspective of actual impact, the policy mainly has two effects:
1. Prevent artisanal miners. For resource projects that are undergoing mine development and construction of factories, they will not be affected by the ban and will maintain normal mining operations. (Sinomine also replied that the ban will not affect the export of concentrates from the company's bikita mine in Zimbabwe)
2. Relying on the advantages of resources, support the development of local industries through the construction of back-end industries such as mineral processing and smelting. Increase the added value of export products and prevent tax leakage.
According to the latest USGS data, Zimbabwe has a total of 500,000 tons of lithium metal reserves.
Judging from the investment and construction of Zimbabwe lithium mine projects, Shengxin Lithium Energy, China Mining Resources, Tianhua Super Clean, Huayou Cobalt Industry, Yahua Group and Tsingshan Holdings have all made official announcements. It is expected that Zimbabwe's resource supply in 2023 Accounting for 1% of the total global supply of lithium resources:
Sabie Tantalum Star Lithium Mine (51% of Shengxin Lithium Energy): 88,500 tons of lithium oxide have been explored, and the planned production capacity is 200,000 tons of lithium concentrate. Construction has started recently.
Aracadia (90% of Huayou Cobalt Industry): reserves of 504,000 tons of lithium oxide, grade 1.19%. The project has been in small-scale trial production in 2020. After the acquisition of Huayou, the planned production capacity will be increased to 50,000 tons of LCE. The current construction progress of the processing plant is about 80%, and it is expected to be put into operation in Q1 of 2023.
Kamadiwei Lithium Mine (60% of Yahua Group): According to historical drilling data, the grade is 1.25%, and the resource is about 227,800 tons of lithium oxide. It is expected to complete the mine construction work before the middle of 2024. According to the latest response of Yahua Group, it is expected that some raw materials will be contributed to the production of salt next year.
Bikita (100% of medium ore resources): the grade is 1.17%, and the resource volume is 344,000 tons of lithium oxide. The existing beneficiation capacity is equivalent to 90,000 tons of petalite feldspar concentrate, and the expansion of 1.2 million tons (corresponding to an increase to 20,000 tons of LCE) is expected to be put into production in early 2023. In addition, China Mining also plans to build an additional 40,000 tons of LCE production capacity, which is expected to be completed and put into operation by the end of 2023.
Zulu (Tianhua ultra-clean 50%): The resource volume is 526,000 tons of LCE, the grade is 1.06%, and the construction capacity is 54,000 tons of lithium concentrate and 32,500 tons of lithium feldspar concentrate. It is expected to be put into production in 2023.
Tsingshan Holdings: A few days ago, Tsingshan Holdings has signed an agreement with Zimbabwe, planning to start lithium mining and processing business in Zimbabwe.